The new iPhone 6s and 6s Plus were launched on 25 September, and just three days later Apple announced a new sales record: 13 million units were sold on the first weekend, "blowing past any previous first weekend sales results in Apple's history," said Apple CEO Tim Cook in a press release that was peppered with Apple's typical euphemisms and superlatives like "best product" and "most advanced OS ever". But while the bragging is a turn-off, even its harshest critics must acknowledge that Apple is doing something right if it can sell within three days as many high-priced flagships as other manufacturers manage in six months. The question is: what's the magic this time?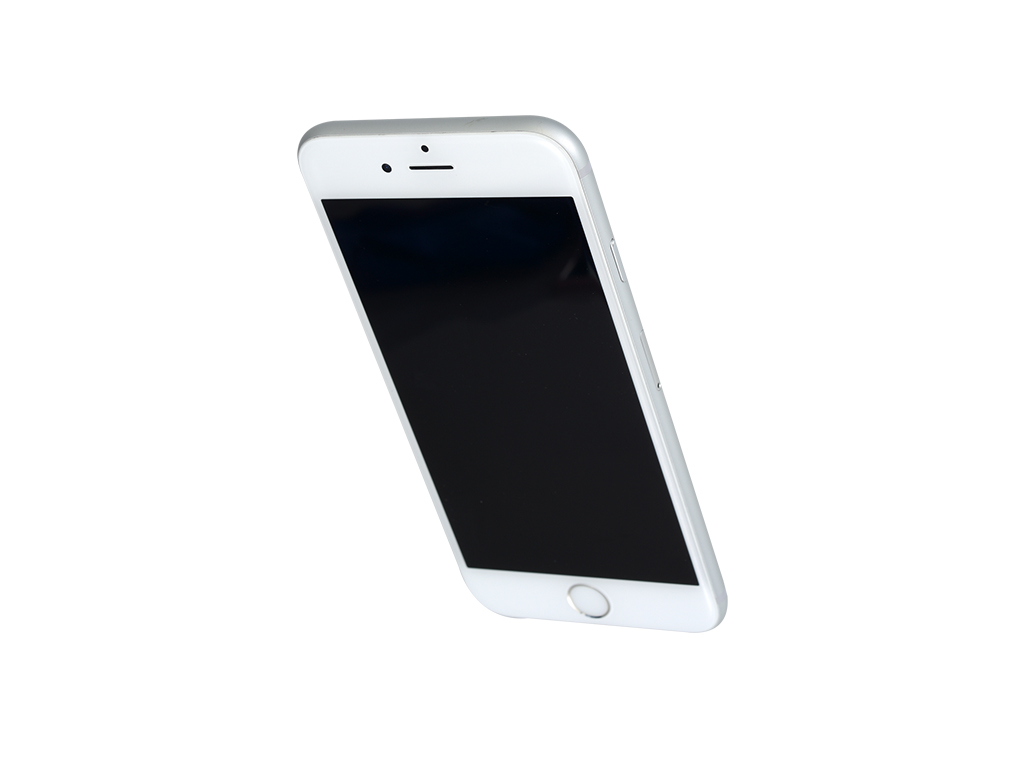 Extra-hard aluminium
It is not the design: the iPhone 6s and 6s Plus look just like their predecessors, which "only" shifted 10 million units in shops. If you take both generations in the hand, however, you can feel a difference: the 6s has gained 14 grammes and now weighs 143 grammes instead of 129, while the Plus version has gone from 172 to 192 grammes. The calliper shows that the housing is also a tiny bit bigger. The differences are so small that they can't be perceived with the naked eye, but they are there: in each direction (height, width, thickness) the housing has grown by 0.1 to 0.2 mm. For example, the iPhone 6s Plus has grown from 7.1 to 7.3 millimetres in thickness. Responsible for the increase is the new 3D touchscreen technology and the harder aluminium alloy. Any smartphone user who has opted for an expensive device with metal housing knows from firsthand experience that aluminium is a relatively soft material. The devices have a classy look and luxurious feel, but are much more scratch-prone than you would think from their robust look. However, contrary to the aluminium-magnesium alloys (6000-aluminium) most commonly used in the industry, Apple has opted for an aluminium-zinc alloy (7000-aluminium) with a significantly higher degree of hardness. The housing is in fact much more scratch and torsion resistant - Apple need not fear another bendgate scandal, where an iPhone was bent with bare hands into the shape of a banana.
Of course, the higher weight is a disadvantage which is felt especially in longer use, but this drawback is compensated by the higher stability and value it offers. All the more so as the workmanship boasts the high quality that is typical of Apple. The transitions of the curved glass of the front to the frame are almost seamless, all openings are positioned with an accuracy of up to a tenth of a millimetre. What is missing however is a waterproof housing according to IP standards, a perk that Sony has afforded for its flagship.
PRO
Very compact
Elegant aluminium casing
Pressure-sensitive screen with excellent image quality
Excellent camera
Powerful processor
Intuitive and modern operating system
CONTRA
No memory expansion
Subpar battery life
High price
New power processor
Apple has made no changes to the screen. Size and resolution remain unchanged at 4.7 inches and 1334 x 750 pixels (iPhone 6s) or 5.5 inches and 1920 x 1080 pixels (iPhone 6s Plus) - in both cases that's enough for a razor-sharp image. The luminosity with 550 and 548 candelas (6s) is nearly identical to that of their predecessors. Again, the panels are absolutely top-class and offer outstanding image quality. The image quality does not suffer, even when held at extremely oblique angles. In contrast, a lot has gone on under the screen. The A9 processor is Apple's third 64-bit generation, it claims to be about 70 percent faster than the A8 of iPhone 6, the graphics performance promises increases of up to 90 percent. In practice we were not able ascertain such an explosion of performance, but speed improvements are noticeable in any case: apps launch quicker, the camera is significantly faster ready-to-start, the animations when you call up the Task Manager (double tap on the home button) run smoother. The doubling of memory also ensures that the system runs smoother in everyday life. That is not to say that the iPhone 6 is slow – but side-to-side with the 6s it does actually seem somewhat lame.
Lots of power with little effort
Most benchmarks show that the A9 is currently the most powerful mobile processor on the market. Apple achieves this enormous power with relatively modest fittings: while the Android competition relies on eight-core processors and is moving in the direction of 4 GB of RAM, the A9 in the new iPhone is happy enough with two cores and 2 GB of RAM. If you look at it closely, however, there are actually three cores because Apple has again integrated an independent processor for permanent low-energy tasks in the A9. This relieves the main processor and takes over chores such as collecting fitness or health data. Continuous listening for the "Hey Siri" command is also one of its tasks – in S models you no longer need to press the Home button to launch Apple's smart assistant, a simple voice command is enough.
Battery life is hardly affected because Siri's new "Always On" function has been outsourced to a frugal processor. Compared with its predecessors, however, it has nevertheless dropped noticeably.
Less staying power
In our specific mix of applications that simulates typical everyday use, the battery's life decreased from 10:12 to 8:35 hours (iPhone 6s Plus), or from 6:56 to 6:25 hours (iPhone 6s). This can be attributed to the more powerful processor that consumes more power under pressure, and the reduction of the battery capacity from 2915 to 2750 mAh on the iPhone 6s Plus and from 1810 to 1715 mAh for the iPhone 6s.
This of course also affects talk times, which are in part significantly reduced: in the UMTS network iPhone 6s manages only 5:38 hours instead of 6:19, while Sony's compact model Xperia Z5 also tested in this issue achieves nine hours. While the iPhone 6s Plus still offers very good endurance despite battery reduction and will last one and a half days for most users, the 6s does not match up here with other upper-range smartphones. Sure, you will also get through the day with this device, but almost all other premium smartphones can go further. It is also a pity that Apple does not supply a quick charger and a wireless charging receiver – at least one of these features should have been included for the price.
The other lab values are however convincing, because Apple has optimised the wireless properties in the 3G and LTE networks and both models achieve good to very good results here. In the iPhone 6s Plus, the California-based giant could even improve the acoustics when calling.
A piece of the future
It sounds unbelievable, but is true: the price has been ramped up again by 40 to 50 euros, compared to its predecessors. The iPhone 6s starts at €739 (iPhone 6: €699), while the 6s plus is available for €849 (6 Plus: €799). And this despite the fact that the entry-level model offers, as in 2015, only 16 GB of internal memory without the possibility to retrofit with micro SD cards. This is a joke considering the significantly greater space needed for photos and especially videos – a one-minute video in 4K resolution can easily reach the size of 500 MB. Bearing this in mind, only the new iPhones in the 64 GB version with a price tag of €849 or €949 are a viable choice. That is a lot of money, considering that the buyer, alongside the missing memory expansion, must swallow another bitter Apple pill: instead of micro-USB, the new S-class uses a proprietary port, in addition the battery is not replaceable. That said, it must also be recognised that alongside minor improvements such as a more stable housing, Apple is offering with 3D touch a revolutionary new feature - for people who want to be part of the vanguard, the new iPhone is the right choice.
ANDREAS SEEGER